Real Time Kinematic Positioning for Industrial Applications
The North SmaRTK GNSS RTK receiver is built on a highly adaptable modular platform, that allows to fit the receiver to any type of application. The same receiver can adjusted to fit exactly any type of solution and its internal operative system, the SmartOS, allows it to be used with any controlling software that can read standard GPS NMEA, so you can forget about the dreaded "drivers" and compatibility issues and focus on your work or design.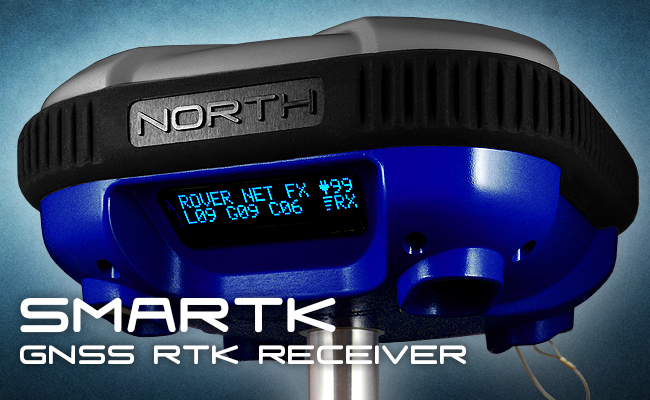 The SmaRTK platform, along with the is being used by Vehicle, Aeronautic and Robotic industries worldwide, helping small and big companies to integrate advanced GNSS capabilities into their solutions. We also offer Hardware and Software customization for any type of customers, actually most of the SmaRTK users are custom made! Just ask us on the Quick Contact Format
The modular SmaRTK platform gives you every option, so you can use the receiver exactly as you need. The mainframe includes a powerful on-board computer running the OS that is flexible to handle any configuration, including a choice between Single and Double GNSS receivers, receiving and broadcasting through UHF Radio-modems or cellular modem, RTK and PPK, and custom applications for your specific needs.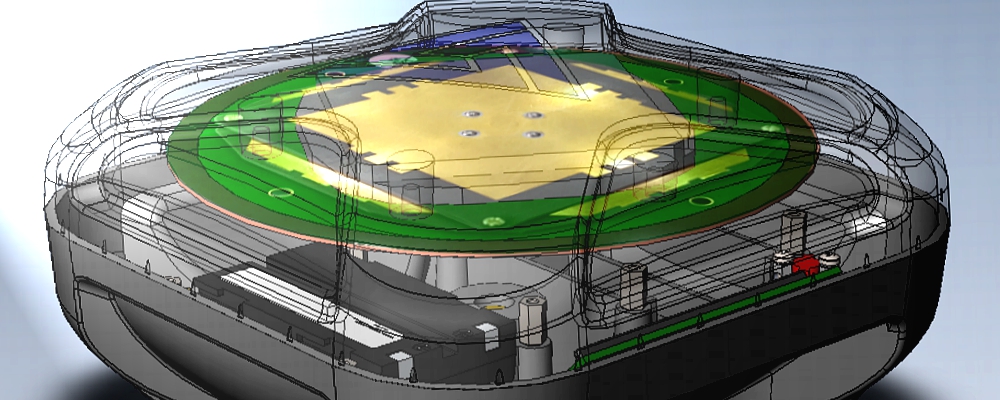 The receiver hardware was designed for long-lasting operation, using standard industrial components that can be easily found, allowing for many years of useful life and easily repairable even after a strong accident.
Available options:
GNSS Receiver: Triple (L1+L2+L5) Frequency
UHF Radio-modem: None, 2W Internal Rx & Tx, 35W External Tx
Operation Modes: RTK, PPK, NTRIP CORS, AutoCaster CORS, Serial CORS, and combined modes
Basic features:
Mainframe built with Industrial components (Callibrated at NOAA)
NTRIP/CORS Support
NTRIP/CORS Correction Broadcasting
AutoCaster Direct P2P Data link
3G/4G Modem: Quad band, global coverage
6400mAh Li-Ion batteries (more than 13h of continuous operation)
SmaRTK OS that can be custom-fit for your industry needs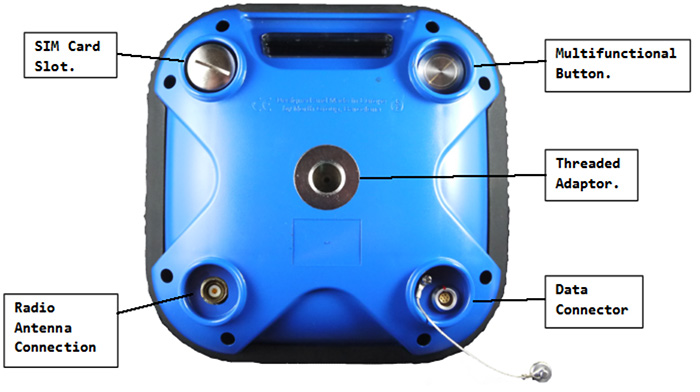 The SmaRTK receiver Includes the advanced North Stealth multi-constellation double-frequency receiver with 770 channels, supporting GPS (Navstar), GLONASS, COMPASS (Beidou), GALILEO and SBAS (WAAS, EGNOS, MSAS, GAGAN etc) Frequencies. 
The SmartOS can communicate to any NMEA-enabled software, so you can use your own GIS, or RTK software o hardware for a direct integration to your own work flow. Use SurPad, Carlson SurvPC, ARCGis, FieldGenius, Google Earth or Maps, Machine control or Echo-sounding software freely. If you have any doubt regarding compatibility, we can test it for you.
Its exclusive Auto-Caster system, sends and receives correction from a Base to any number or Rovers by P2P Mobile Network, making the SmaRTK your own portable CORS station, with longer baselines and stronger data-link reliability.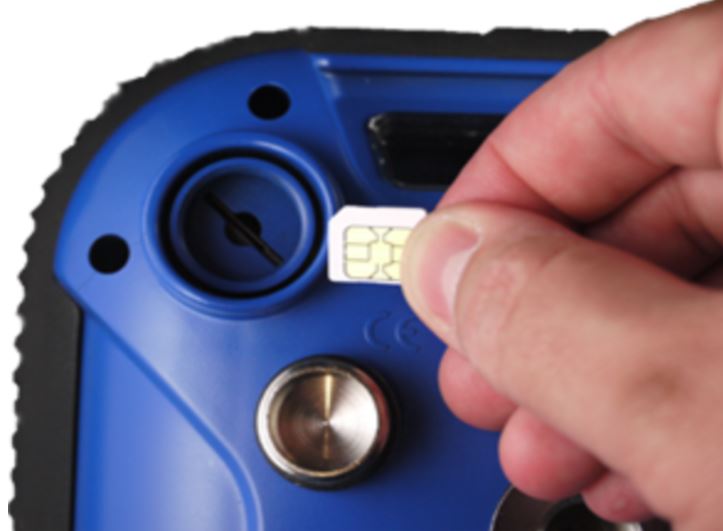 The on-board SmartOS operative system has free lifetime upgrades, adding and improving features and can be customized for your project
An integrated accelerometer provides a unique audible "electronic bubble" so the user can keep the eyes on the controller software and also export accelerometer data for machine control.
The OLED graphical display, readable under the sun gives all the information directly, so the receiver can be set and operate without any external software, making it ideal for robotics and machine control solutions.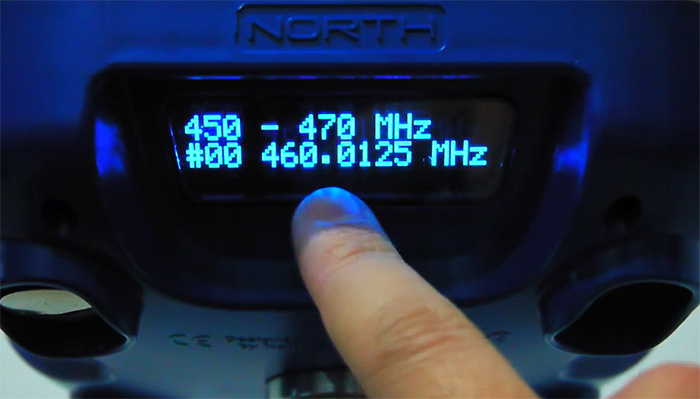 The SmaRTK can use an optional internal 2W or an external 35W power broadcasting radio-modem, supporting Trim-Talk, Pacific Crest, Satel or Transparent protocols, for total compatibility. The integrated Multipath filters, available for both the L1-Only and Double Frequency receivers permit operation on demanding RTK applications such as Forest, Urban Canyons, Creeks, etc. For maximum compatibility and convenience, the SmaRTK can use any 12VDC power source, and its cable uses a standard plug for easier integration and replacement right on location.
Adjustable System Design
The North SmarRTK GNSS receiver integrates the most complete features into a single system for a wide range of surveying, mapping and positioning applications, activating only the systems and functions that are required for a certain application, so the investment is adjusted but is always ready to grow with you.
When needed, it integrates a built-in UHF radio modem with options for internal 2 Watt TX and powerful 5W external UHF data link for the most demanding job sites Also can be operated in combination with 3rd party Radio-modems with full compatibility.
The SmartOS Operating System is full of options, to control internally and graphically any settings, including the radio channels, operation mode, display intensity, battery life, real time position, accelerometer pitch calibration, and much more; but it's prepared as well to grow and to add custom applications for special projects that require a tailored system.
With the internal mobile modem, the receiver can connect as a Rover directly to any CORS Base Station, networking server or work as well as a fully internet operated Base with the exclusive Auto-Caster system
The SMARTK operates natively with open protocols, such as NMEA, RTCM and Transparent, but is compatible with proprietary protocols such as CRM+, Pacific Crest, Trimtalk and Satel, to be able to work in combination with the hardware that is already on a job site, so its a truly open and flexible system, that can be controlled with North software such as the RTK Surveyor, GIS Surveyor, Depth Surveyor, but can also work with others, including Carlson SurvCE, TopView and Microsurvey FieldGenius, and many more that support the NMEA GPS format.
Set Configurations
North is directed by surveying professionals, and we are aware that surveyors, as anyone that needs positioning equipment, requires hassle-free and turnkey packages to get the work done fast!. Because of this, we provide with all-inclusive systems and a selection of control software and field computers so you are the one in control of what you acquire. If you have an special need, we are always available to help you directly.
SmaRTK L1+L2+L5

Triple Frequency version


Mobile Data Link


UHF Data Link


Controller

Control Software


Modes

SKU

SmaRTK Units


CORS

AUTO-CASTER

2W on ROVER

2W on BASE

35W External

VALKIR

Tablet

North Surveyor Windows


SurPad Android

PPK

RTK

TRTK-LIGHT (++)

1 without case


O

O

 
 
 
 
 
 

O

O

TRTKR

1

O

O

 
 
 
 
 
 

O

O

TRTKRV

1

O

O

 
 
 

O

O

 

O

O

TRTKRVC

1

O

O

 
 
 

O

 

O

O

O

TRTKUR

1

O

O

O

 
 
 
 
 

O

O

TRTKURV

1

O

O

O

 
 

O

O

 

O

O

TRTKURVC

1

O

O

O

 
 

O

 

O

O

O

TRTKUB

1

O

O

 

O

 
 
 
 

O

O

TRTKBR

2

O

O

 
 
 
 
 
 

O

O

TRTKBRV

2

O

O

 
 
 

O

O

 

O

O

TRTKBRVC

2

O

O

 
 
 

O

 

O

O

O

TRTKUBUR

2

O

O

O

O

 
 
 
 

O

O

TRTKUBURV

2

O

O

O

O

 

O

O

 

O

O

TRTKUBURVC

2

O

O

O

O

 

O

 

O

O

O

TRTKHBUR

2

O

O

O

 

O

 
 
 

O

O

TRTKHBURV

2

O

O

O

 

O

O

O

 

O

O

TRTKHBURVC

2

O

O

O

 

O

O

 

O

O

O

 

A*

 

B*

 

C*

D*

E*

F*

G*

 
 
 Notes:
(++): The "LIGHT" versions are complete Receiver sets but without Carrying Case, to be used for OEM or UAV applications
A*: This number indicates how many SmaRTK receivers are in the set. The accessories are complete for each application, except tripods and poles.
B*: The exclusive Auto-Caster function allows direct Base to Rover link by Mobile Network, so UHF radio is not always required. Can be set as a temporary or permanent CORS station.
C*: Base receivers that are sold without internal UHF radio support, can be upgraded at any time with UHF board installation.
D*: This sets does not include internal UHF on the base because an external 35W Radio is included.
E*: The included Controller is the Valkir Rugged Tablet with Windows 10 PC and 8-inch touchscreen
F*: This software is the North GIS Surveyor, a very basic software to Collect, Stake out, Collect auto points and 3D surfaces.
Valid for every North SMARTK Receiver version and the OEM/Custom versions using the same Enclosure:
ANTEX
ANTINFO
Accuracy Sample
Below you can see graphics of the total Horizontal Drift in RTK mode as well as the individual Nort-South, East-West and Height drifts. This test was made using the SmaRTK Double Frequency receiver on a single spot in Barcelona, on a roof, using the open CORS correction on a cloudy and slightly rainy day. The log has 25,000 lectures, about 7 hours, and the full NMEA can be downloaded for your analysis.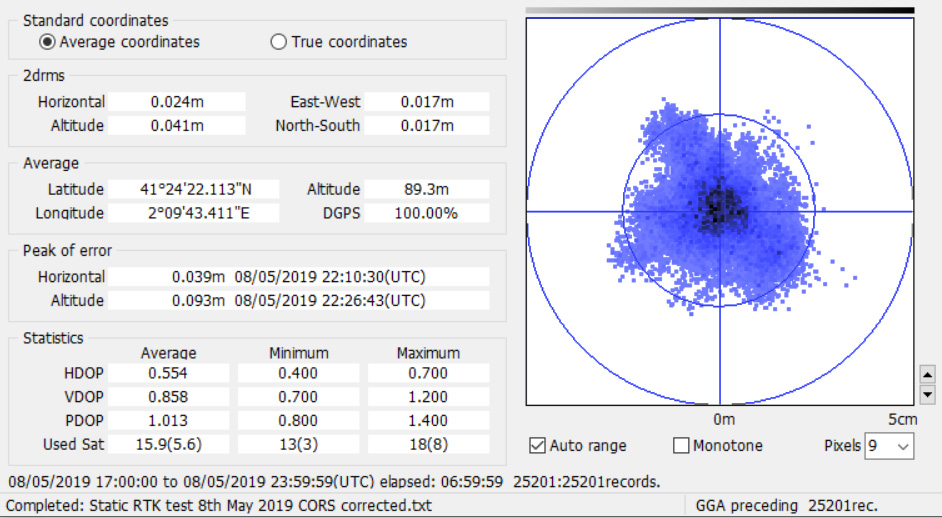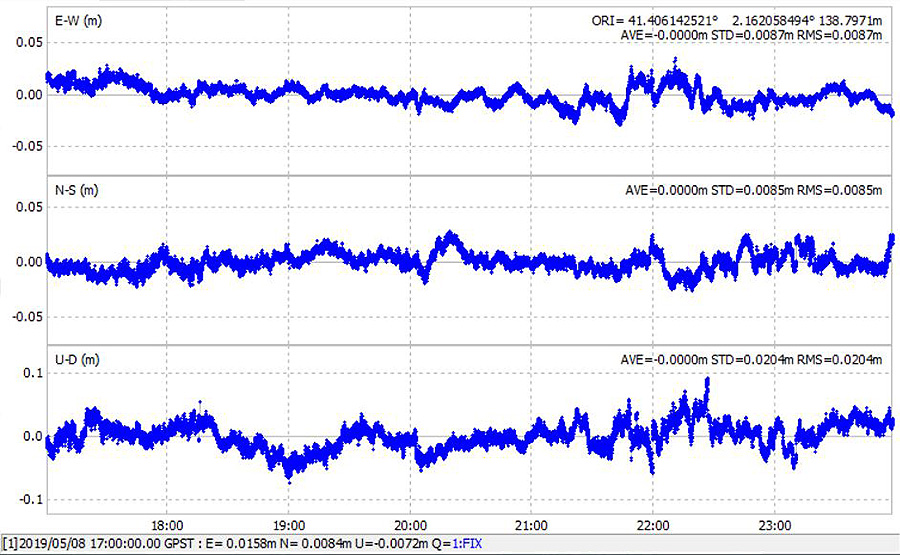 Systems Field-tested Worldwide
Join our customers working with the North GNSS Receivers adjusted for their particular applications, contact us now to find out how we can help you on your Project!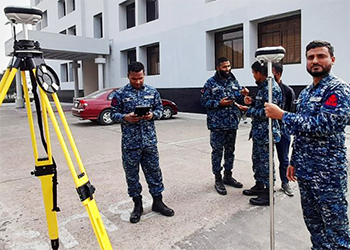 Bangladesh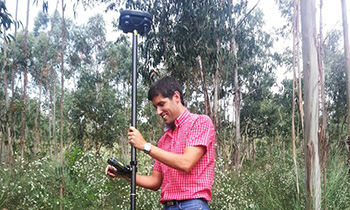 Portugal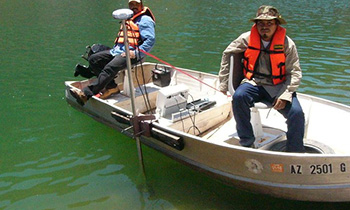 Mexico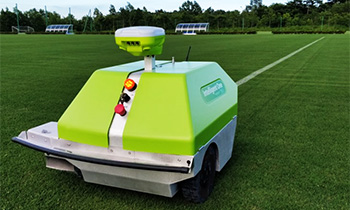 USA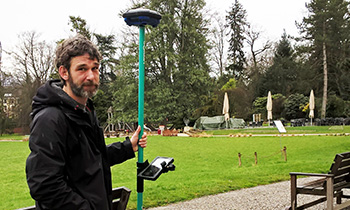 Switzerland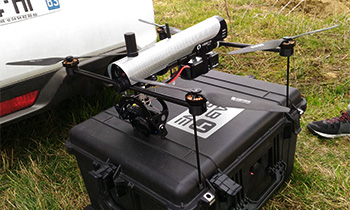 France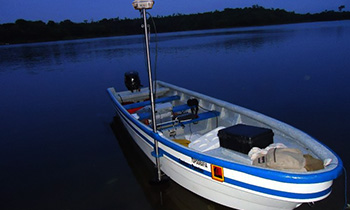 Panama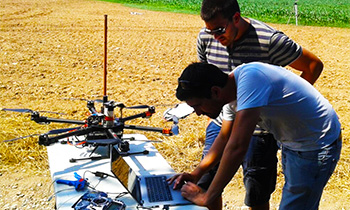 Spain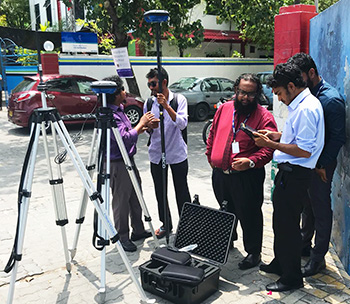 Maldives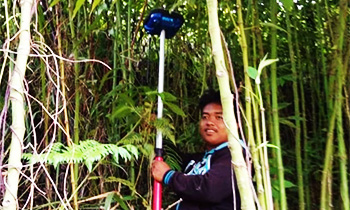 Philippines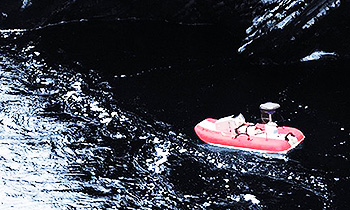 UK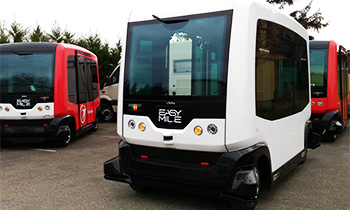 France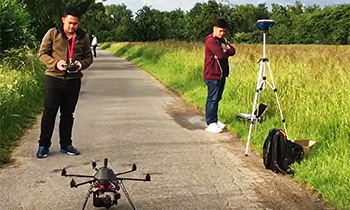 Indonesia